LuvIt reveals the hidden agenda behind sharing a chocolate
7.06.2015
bestmediainfo.com, 13 мая 2015 г.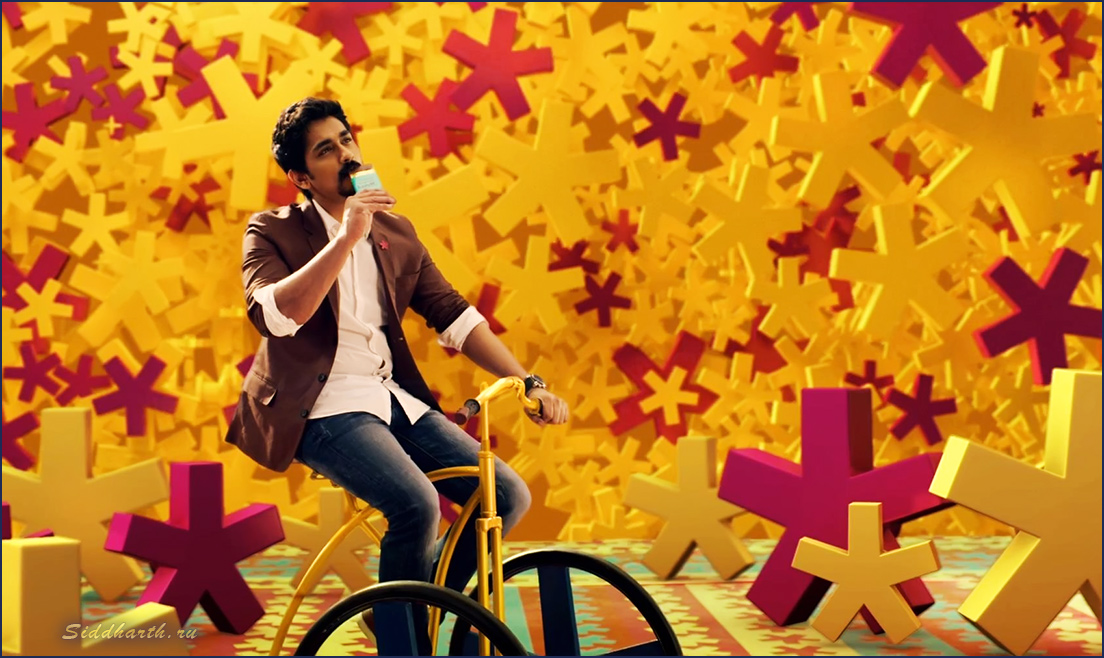 LuvIt reveals the hidden agenda behind sharing a chocolate
Karishma Lintas' campaign for the newly-launched chocolate brand has been shot in the form of a music video, featuring popular South Indian actor Siddharth
If someone shares their LuvIt chocolate with you, beware or as they say in South India, "Ushaar!" That is the theme of the multimedia campaign from LuvIt, a new brand of chocolates launched by FMCG start-up Global Consumer Products Pvt Ltd. The commercial, conceptualised by Karishma Lintas, turns the conventional logic of sharing on its head.
The TVC featuring South Indian actor Siddharth (of 'Rang De Basanti' fame) shows various stories in which a person shares his/her LuvIt chocolate, albeit always with a hidden agenda. The message of the advertisement is simple: the best way to enjoy a LuvIt chocolate is alone. But in the off chance you get an irrational urge to give some of your LuvIt away, ask yourself a simple question, "What's in it for you?" because chocolate this delicious is only given away to get something in return.
Shot in the form of a music video with Santhosh Narayanan's music, it is fresh in its concept and execution with a catchy tune.
The LuvIt TVC is a mix of Tamil and English language with the tagline: "If someone shares, ushaar!". The ad will be launched in a long music video format as well as 50-second and 20-second edits. Each segment captures specific situations of 'If someone shares, Ushaar'.
Anuradha Narasimhan, EVP, Sales & Marketing, Global Consumer Products Pvt Ltd, explained, "The objective of our communication package was to impactfully and effectively launch LuvIt Chocolates as a young, vibrant, indulgent brand targeting Indian youth. We didn't want to focus on specific product attributes as much as drive home the message that LuvIt Chocolates are so delicious that they are best enjoyed alone. We are delighted that we have original 'chocolate boy' Siddharth as the face of our brand. It was great fun working on the branding codes and seeing them come alive across multiple media formats in a young, pop and connecting way. We broke away from many category codes and are delighted to have put out this insightful campaign, which I am sure will resonate will everyone in our audience."
Kishore Subramanian, Executive Vice-President, Karishma Lintas, added here, "The biggest challenge for us on LuvIt was to find an insight space which gave the brand a unique identity that resonated with the youth. And the brand's take on sharing actually being a 'matlabi' (selfish) act, gave us just that."
Speaking about the LuvIt campaign, the creative duo of Shiv Parameswaran and Arjun Kumar of Karishma Lintas said, "This was one of those campaigns where every creative person lent their unique flavour to 'ushaar'. The choice of Siddharth was perfect to bring alive the brand's youthful character. Then we brought on board the current youth icon Santosh Narayanan, who musically spun the world of 'ushaar'. And finally, Suresh Eriyatand Co at Studio Eeksaurus gave the film life by creating this asterisk-filled world of Ushaar."
The launch campaign will be for a period of two months and will be supported aggressively on television, out-of-home, digital, on-ground, malls and hangouts, and radio. The campaign will target consumers across South India with metros and tier 1 cities being the primary focus in the launch stage.
"Even in static mediums, we've consciously adopted the vibrant colours of the packaging, as well as the visually striking device of the asterisk. This gives us the edge over the work currently seen in the category," added Shiv Parameswaran.
The TVC:
Client: Global Consumer Products
Brand: LuvIt
Creative agency: Karishma Lintas
Kishore Subramanian, Executive Vice President
Marketing Partner: Vertebrand Consulting
Brand design partner: Studio Blok
Media AOR: MEC of GroupM