Brown or white (LuvIt)
6.06.2015
newindianexpress.com, 01 мая 2015 г.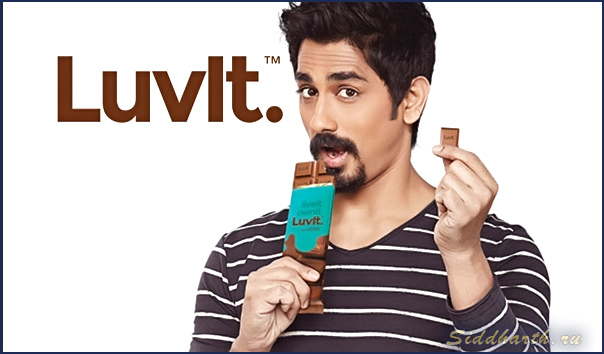 Brown or white
Global Consumer Products launches a new brand of chocolate, with beverages and snacks to follow suit
Chocolate is an indulgence that is not to be shared — this is the message that LuvIt, a new chocolate brand launched in the South, intends to spread. That's why their ads will point out that anyone who shares, does so with an agenda.
Created with cocoa imported from Ghana, LuvIt comes courtesy Global Consumer Products (GCP), a year-old food and beverage startup backed by Arumugham Mahendran, former MD of Godrej Consumer Products. And to promote LuvIt in the South (the only market they are looking at for the next couple of years), GCP has managed to get actor Siddharth to embrace the 'chocolate boy' tag that he has dismissed on several occasions in the past.
As moulded chocolates, enrobed wafers (expect white chocolate in this one), caramel-nougat bars and chocolate pops, the brand's 'masstige' (premium but attainable) offerings will be available at departmental stores, supermarkets, grocers and chemists. Anuradha Narasimhan, EVP sales and marketing of the company, shares that after their brand of chocolate penetrates 25 cities in the Southern states (including Chennai, Pondicherry and Coimbatore in Tamil Nadu), the company will come out with premium offerings "in partnership with international players." Post that, GCP will gear up for the launch of Cherio, their brand of beverages and snacks. "At this point all we can say is that the beverages will be fruit-based and not carbonated. But it is too early to comment about the snacks," Narasimhan says.
Priced from Rs 5 to Rs 45. Details: globalcp.in